Absorbance Spectrum Analysis Measure Solution
Absorbance Spectrum Analysis Measure Solution
author: Susan
2021-10-28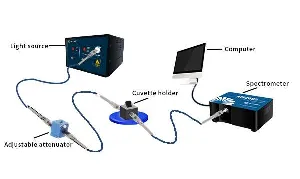 Principle of Absorbance
Absorbance: When the frequency of the incident light is consistent with the vibration frequency of the material molecule, or the incident light causes a transition of the electron energy level of the material molecule, optical absorption will occur. The higher the concentration of the solution, the more molecules that pass through the solution will be absorbed accordingly.
Others: The incident light passes through the substance without any reaction or change, and the light that passes directly is the transmitted light. The occurrence of elastic scattering will cause the light to change its direction, but it will not cause a change in wavelength or energy. On the contrary, it is inelastic scattering.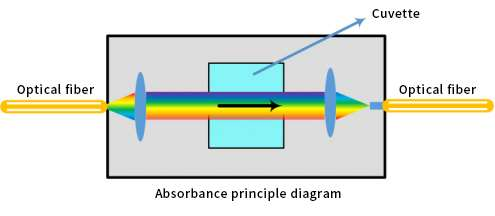 Lambert-Beer law
The absorbance value is proportional to the concentration of the substance molecule
k: Molar absorption coefficient(unit: L/(mol*mm)),
c:Concentration( unit : mol/L),
l: optical path(unit: mm)
Relationship between absorbance and transmittance
Test sample transmittance
Transmittance is the ratio of the transmitted light intensity to the original light intensity

How to choose different sampling accessories according to your application is very important. This includes that you need to consider whether your sample is liquid or gas; what is the optical density of the sample; whether it is for in-situ testing, process control, or in a reaction chamber. Starting from the application for accessory screening, Ocean Optics provides you with a wide range of accessory options, from simple laboratory applications (such as cuvettes and cuvette holders) to complex sampling tools (such as transmission probes and flow injection devices, etc.).
How to determine the concentration of an unknown sample
Lambert-Beer law is a linear equation

Use a standard solution of known concentration to test its absorbance value

A standard curve with a linear relationship can be established between absorbance value and concentration

Finally, by measuring the absorbance value of the unknown sample, read the concentration value of the sample from the linear relationship curve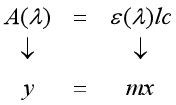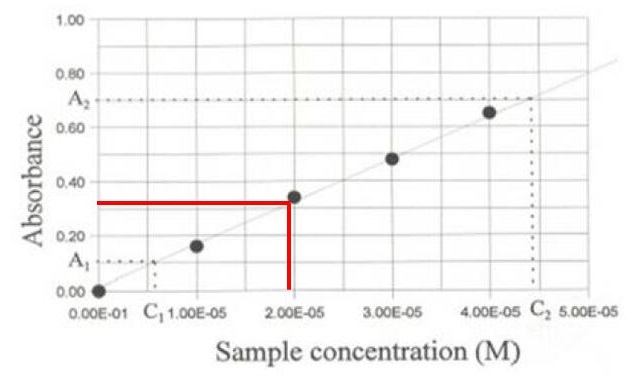 Absorbance measurement
Based on the simple realization and ease of use of absorbance, absorbance is widely used in liquid and gas spectroscopy measurement technology. Absorbance spectroscopy can quantitatively identify substances or perform fingerprint authentication on substances, or can perform quantitative analysis on the concentration of molecules in a solution.

Absorbance measurements can be presented in a variety of forms. Or for liquid or gas, but also can integrate the application into the industrial application environment and the test that customers care about. Samples no longer only use cuvettes as carriers, flow cells, immersion probes, micro injectors, gas storage vessels, micro cuvettes, etc. can all be used as sampling devices.

Using modular spectrometers, we can select spectrometers with different wavelength ranges and resolutions for specific absorbance measurements, and can quickly and easily change the entire set of optical measurement devices in the laboratory or on-site. In fact, based on Ocean Optics' powerful product line of spectrometers, light sources and sampling accessories and flexible and easy-to-use combinations, N options can be matched for different absorbance tests.
Using different light sources provide two measure solution, Deuterium halogen absorbance measure solution, 
pulsed xenon absorbance measure solution.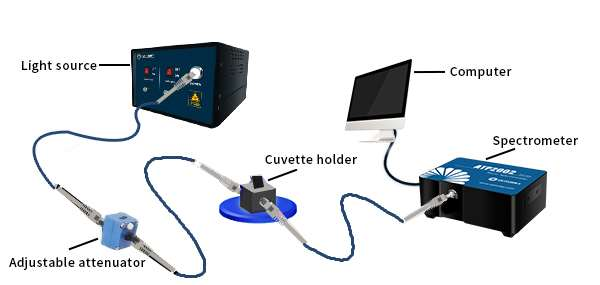 Fig 1 Deuterium halogen absorbance measure solution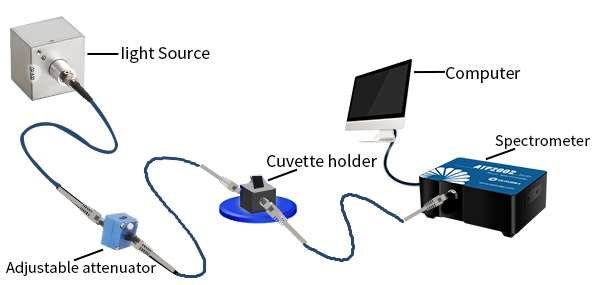 Fig 2:Pulsed xenon absorbance measure solution
Spectrometer built-in pulsed xenon synchronized trigger functions, besides built a cuvette for sample holder like
above to measure, and it can attach to immersive fiber probe or flow cell to measure samples, this system fits to outdoor 
measurement, emergency monitoring, online monitor (water quality, Air…)
Optosky self-develop whole system of absorbance measure, fluorescence measure solution and other
accessories, take an instance of ATP2002 employs absorbance measure solution for COD concentration, mold-built
can reach up to 0.99995, high linearity.