How to Use NIR Spectrometer to Detect Textiles Rapidly
How to Use NIR Spectrometer to Detect Textiles Rapidly
author: Susan
2022-03-16
Introduction
At present, cotton, polyester, silk and other textile materials are used in clothes, bedding and textile toys. Due to the huge economic benefits, there are many polyester-cotton posing as cotton, polyester posing as silk and wool in the market. Nitrile posing as pure wool and other shoddy illegal acts. Traditional testing methods require destructive sampling, sending the tested sample to a laboratory for testing by chromatography or other destructive analytical methods. The pre-treatment process will use strong acids such as nitric acid, which is time-consuming and labor-intensive and produces secondary actual pollution. The national standard method is basically unable to carry out on-site textile anti-counterfeiting work.
   Near-infrared spectroscopy is a non-destructive, efficient, fast, accurate, green measurement method that does not require sample preparation and reagents. It has been successfully used in food, chemical, tobacco, agricultural, pharmaceutical and other fields. The rapid detection of near-infrared spectroscopy applied to textiles can avoid secondary pollution caused by the use of a large number of strong acids to dissolve samples, without destructive sampling, and can greatly reduce the work intensity of the inspectors to achieve rapid and non-destructive analysis. It is very suitable for on-site Textile anti-counterfeiting work.
Spectrometer System
The near-infrared spectrometer ATP8000 can be used as a modular spectrometer, which can be connected to an integrating sphere and an external desktop computer for spectrum collection, quantitative model development and predictive analysis through software. The spectral range of ATP8000 includes short wavelength 900-1700nm, long wavelength 900-2200nm, 900-2500nm three optional specifications, short wavelength resolution can be as high as 3nm.
The ATP8000's integrated advantages of light weight, small size and low cost make it ideal for a variety of development systems.
Experiments and samples
Instrument: ATP8000 near-infrared spectrometer, spectral range 900-1700nm, spectral resolution about 3.5 nm, integration time: 1200µs, integrating sphere, ATG1100 light source, two-in-one optical fiber, etc.
Sample: Binary textiles with different content of cotton and polyester fiber, the percentage of cotton is 0.031% - 0.856% (mass percentage, the same below), and the content of polyester fiber is 0.144% - 0.969%. The total number of samples was 27, and each sample was measured three times in parallel.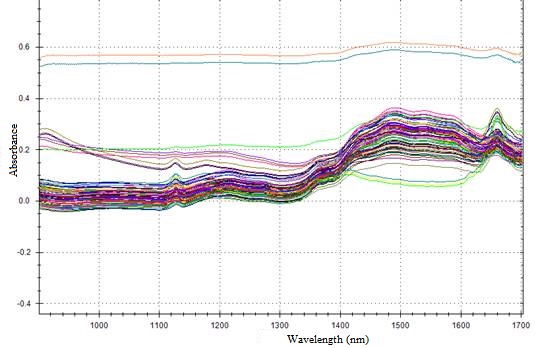 Fig.1 Near-infrared spectra of textiles with different cotton content
Results
The cotton content and polyester fiber content of the samples were measured by gas chromatography-mass spectrometry (GC-MS), and the calibration model was established by the PLS method in the BWIQ software, with a principal component score of 7. All modeled spectra are preprocessed with Savitsky-Golay smoothing and centering.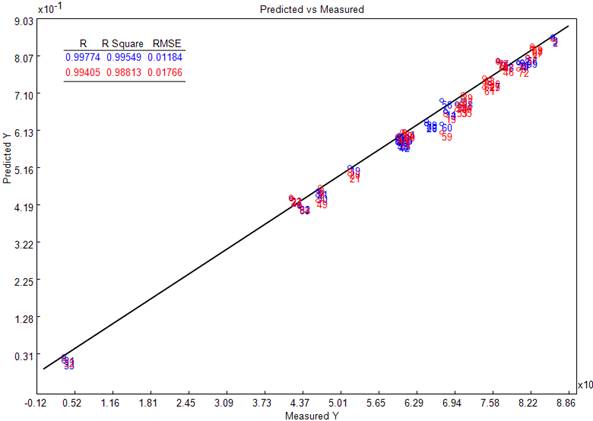 Figure 2. Results of PLS ​​regression analysis of cotton content in textiles
    Figure 2 is a PLS regression curve between predicted and measured values. Blue represents the training set and red represents the prediction set. As can be seen from Figure 2, R2 can reach 0.996, and the root mean square error (RMSE) of the training set and prediction set are 0.01184 and 0.01766, respectively. The correlation coefficient and the root mean square error (RMSEP) of the predicted value obtained by modeling all samples showed that the model quality was good and could be used as a prediction for new samples.
Conclusion 
The experimental results show that the near-infrared spectrometer can accurately carry out non-destructive quantitative analysis of cotton content and polyester fiber content in textiles. The ATP8000 has a compact structure and is easy to carry. It is very suitable for on-site detection and can be widely used in the food, textile and pharmaceutical industries.
Related Products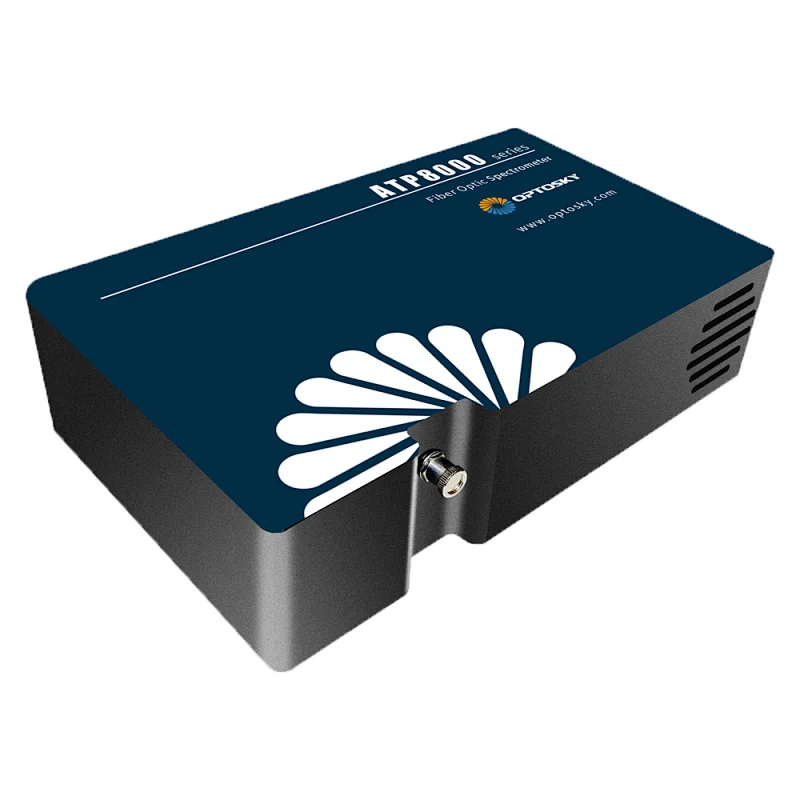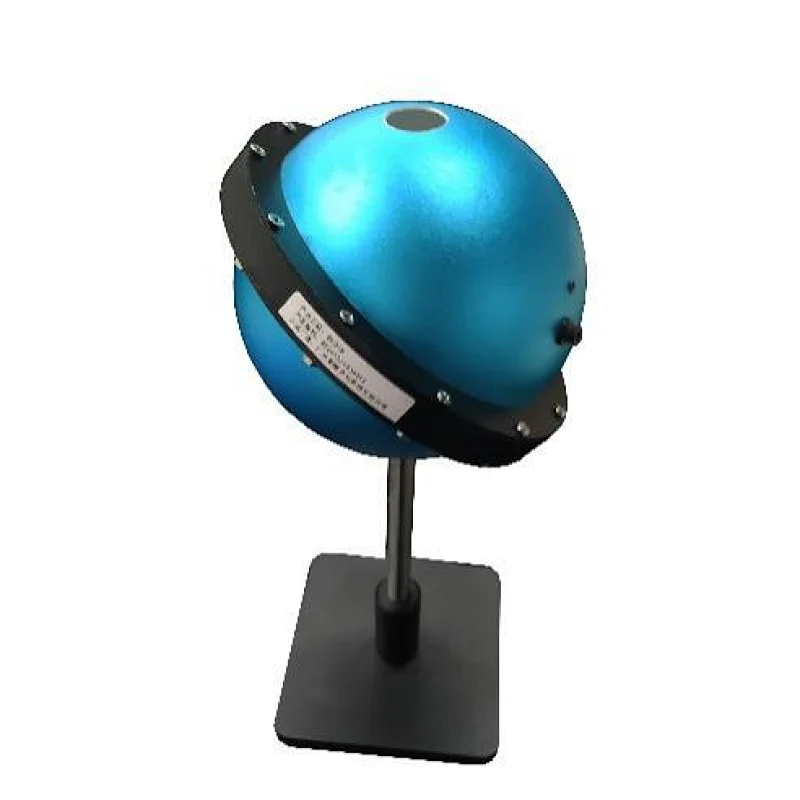 NIR Spectrometer ATP8000
Integrating Spheres ATST150
Related Blogs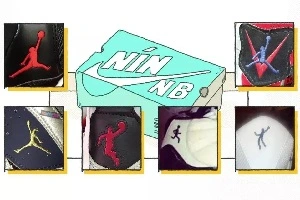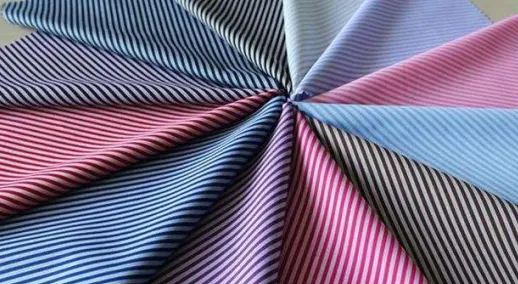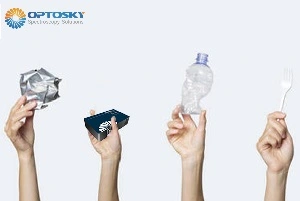 How does Spectroscopy Identify Real or Fake Sneakers?
Identification Of Cotton Polyester By Raman Spectroscopy
NIR Spectroscopy Identify the Plastics Recycling