Portable Water Quality Analyzer Is Used To Detect Total Chlorine In Water
Portable Water Quality Analyzer Is Used To Detect Total Chlorine In Water
author: Joy
2022-01-27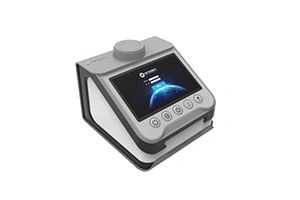 The amount of chlorine added to water can be divided into two parts, namely, the amount of chlorine needed and residual chlorine. Chlorine requirement refers to the portion consumed for killing bacteria, oxidizing organic matter and reducing substances. Residual chlorine refers to the part that inhibits the growth of bacteria. When the water is mainly polluted by bacteria, organic matter and reducing substances, and there is no pollution of ammonia nitrogen and nitrogen compounds, the residual chlorine is mainly free residual chlorine after adding chlorine disinfectant (excluding chlorine dioxide).
      When the water ammonia nitrogen or nitrogen organic matter, adding the chlorine disinfectants (does not contain chlorine dioxide), bacteria and reducing material consumption of chlorine (OA) first, and then react with ammonia nitrogen material such as to generate a chloramine (AH, combined residual chlorine), after the chlorine dosing amount continues to increase, combining sexual residual chlorine into nitrogen (HB), when adding the volume continued to increase, Free residual chlorine will begin to appear (BC segment), known as chlorination.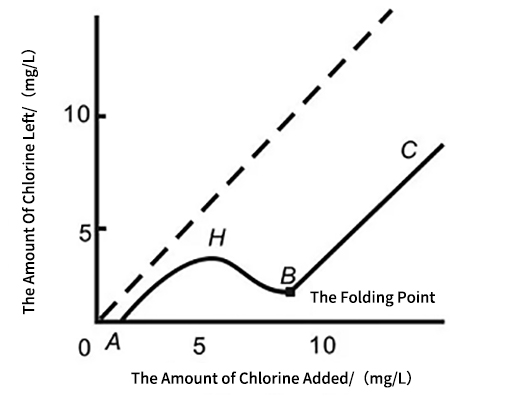 FIG. 1
      When ammonia nitrogen exists in the water, the ratio of chlorine dosage to ammonia nitrogen content is 7.6:1 when crossing the tipping point B. If ammonia nitrogen is greater than 0.3mg/L and residual chlorine needs to be controlled in the factory water, the effective chlorine dosage must be greater than 2.3kg/kt (10% sodium hypochlorite adding chlorine is 23kg/kt) before crossing the tipping point. With the increase of ammonia nitrogen, the chlorine dosage will be greater.
      Due to the presence of ammonia nitrogen, water will often appear free residual chlorine value is very low, even less than measurement, and the total chlorine value is already high, at this point, the increasing dosing amount, still there will be a total chlorine is higher and higher and free residual chlorine no situation, to meet the requirements of factory water dissociation of residual chlorine dosing quantity is likely to be the usual several times. When there is ammonia nitrogen or nitrogen compounds in the water, it is recommended to control the total chlorine in the factory water. On the one hand, when the disinfection contact time meets the requirements, the total chlorine can meet the sterilization requirements; On the other hand, the dosage can be reduced a lot, reduce the cost and reduce the production of by-products such as trichloromethane. Therefore, in addition to testing residual chlorine, we also need to test total chlorine.
      Test method - National standard
1, laboratory water quality residual chlorine detection method according to "HJ 586-2010 Water quality determination of free chlorine and total chlorine N, N-diethyl-1,4 phenylenediamine spectrophotometric method".
      Experimental principles and methods
Experimental principle:
In the presence of excess potassium iodide at PH 6.2-6.5, elemental chlorine, hypochlorite, hypochlorite, and chloramine with N, N-diethyl-1, 4-phenylenediamine (DPD) form red compounds, and their absorbance is tested.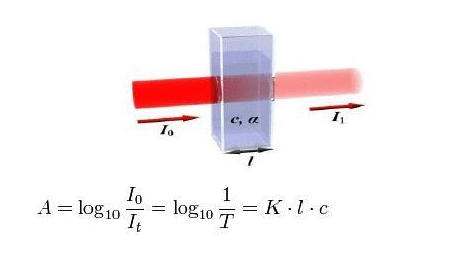 FIG. 2.Schematic diagram of measurement - according to Lambert Bierding's law
Advantages:
1, Simple and convenient measurement, practical "fool" operation.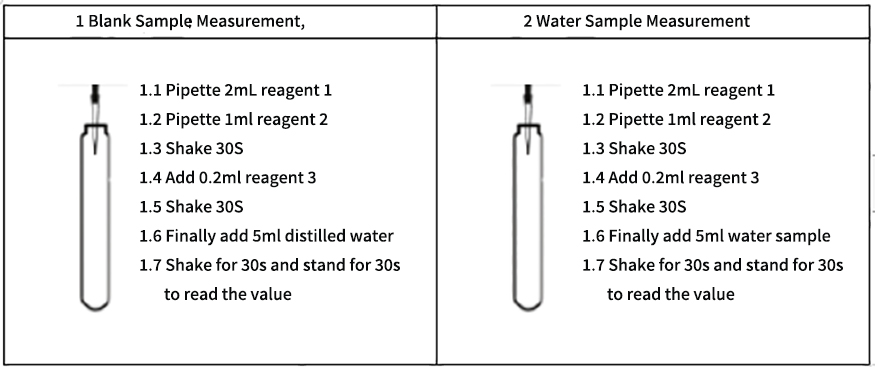 FIG. 3
2, Accurate measurement, correlation coefficient can reach more than 0.99, high measurement accuracy.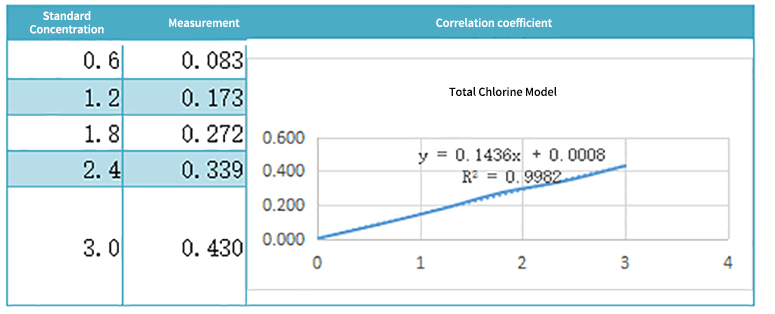 FIG. 4
      OPTOSKY'S ATE3000 is the latest launch of cost-effective water quality analyzer, the whole machine 1kg, smaller and lighter weight makes the use and carry of ATE3000 is very convenient, so that you can easily complete whether in the laboratory, or in the field.  
      ATE3000 easy to operate, Android operating system, as long as you know how to use a mobile phone, you will quickly get started operation;  Chinese automatic identification software, and equipped with a detailed user manual for users to view.  
       Short color rendering time, so that you can easily and quickly complete the detection task;  Stable lamp source, so that you can accurately and reliably detect.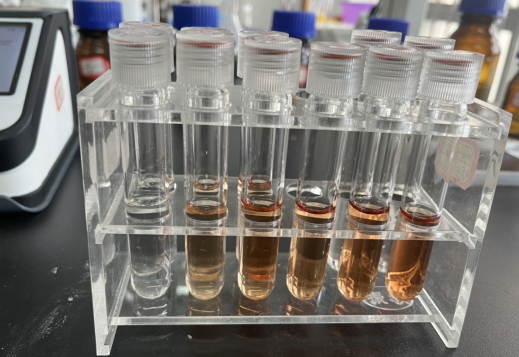 FIG. 5
Related Products:ATE3000
Related Blog:APPLICATION OF RAMAN SPECTROSCOPY IN SEMICONDUCTOR DIRECTION
APPLICATION OF RAMAN SPECTROMETER IN CANCER DIAGNOSIS
DETECTING HAZARDOUS LIQUIDS WITH RAMAN SPECTROMETER
APPLICATION OF RAMAN SPECTROSCOPY IN INORGANIC MATERIALS
APPLICATION OF RAMAN SPECTROSCOPY IN MEDICINE