How to Predict Egg Freshness of New Varieties by VIS-NIR Spectroscopy
How to Predict Egg Freshness of New Varieties by VIS-NIR Spectroscopy
author: Susan
2022-01-07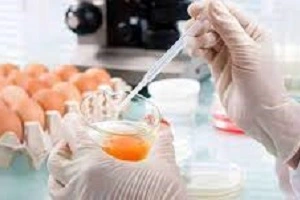 Introduction
Eggs have been considered one of the most important sources of nutrition. After laying eggs, the beginning of the aging process immediately changes the chemical, nutritional and functional characteristics of the eggs. Eggs are very perishable and lose their internal quality during storage. Quality degradation may endanger food safety and adversely affect enterprises and production enterprises. Ensuring the quality and safety of eggs is the top priority in the production, sales and production areas. Therefore, the detection of egg quality is particularly important, because the quality of eggs cannot be simply defined by storage time, which varies with storage temperature and humidity.
Challenge
Freshness is a major feature of egg quality, which reflects the internal changes of eggs by evaluating changes in protein, egg yolk or air chambers. In order to measure the freshness of eggs, destructive and non-destructive methods have been developed. Destructive methods need to break the eggs and can only be applied in the laboratory, which is time-consuming and a waste of resources. Among non-destructive technologies, spectroscopy is a promising technology that can quickly provide information on food control, grading systems, and online applications. Spectroscopy has been used to evaluate the internal quality of agricultural food products. How does the quantitative model on a single breed apply to the freshness detection of other breeds of eggs?
Experiment System
1. Sample preparation: Two varieties of eggs, White Leghorns eggs and Bantam eggs.
Under controlled conditions (30°C, relative humidity 60%). Each variety has 96 eggs. So the total number of samples is 192. 8 out of 96 eggs were selected as samples every 2 days and kept for 3 weeks. The test interval adopted makes it possible to obtain the equilibrium variation range of the protein pH. A non-destructive spectral transmission test is performed on each egg, followed by a traditional destructive measurement of the protein pH.
2. VIS-NIR spectroscopy measurement
For each egg, transmission spectra were obtained in the equatorial region by a self-built system. To avoid the impact of external lights, the spectral acquisition was in dark box as shown in Fig. 1, which was connected to a computer.
ATG1100 Halogen light source 100 W, was adopted as the light source and positioned above the egg sample. The lamp was preheated for 30 min for stable light. To prevent egg overheating, a cooling fan was used to dissipate heat from the lamp. A fiber probe was placed underneath the egg. An optical fiber transported the
transmitted light into a ATP2000P spectrometer, spectral range 340~1030nm. To incorporate the changing characteristics of the light source and the spectrometer, Teflon blocks were used to calibrate the spectrometer before each measurement. Because light is only scattered and not molecularly absorbed when it passes Teflon, the transmission spectrum of Teflon is nearly flat in the VIS-NIR range. This makes Teflon blocks suitable as a reference measurement. The thickness of the Teflon block was 8 mm.
The spectra of eggs were acquired as the average of three replicate measurements and the integration time for one measurement was set as 23 ms.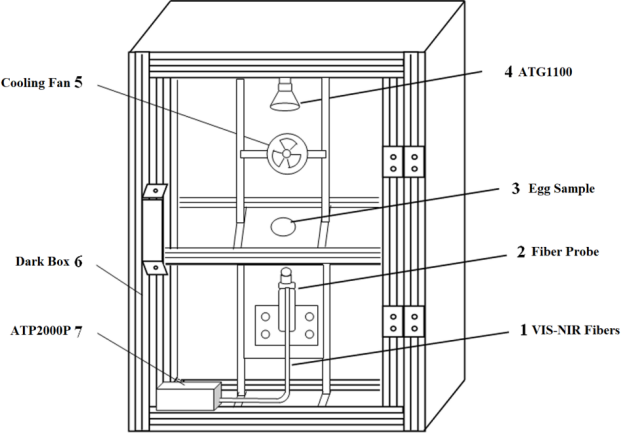 Fig.1 Experimental layout of the dark box for the measurements of transmission spectra
3. Albumen pH measurement


As mentioned above, albumen pH was a better indicator of egg freshness. After the transmission spectra were obtained, the albumen was separated from the yolk. Then albumen was poured into a beaker and blended together with a glass rod. Albumen pH was tested using a pH-meter after calibration of the pH electrode by buffer solutions of pH 4.01, 7.00 and 9.21.


4. Model construction within variety


To eliminate the effects of spectral noise, sample variability and other interference factors in the spectral acquisition process, spectral preprocessing methods could enhance the contribution of the chemical composition.
5. Calibration updating and transfer
Test Results
2. Evaluation within variety performance
The spectra at both ends had spectral noise characteristics and low
signal to noise ratio of the instrument itself. The spectral data from 480~960nm were researched after deletion of the spectral band at both
ends. As displayed in Fig. 2, the spectra of eggs which were representative of Bantam eggs and White Leghorns eggs were different. A
significant difference was found from 600~650nm between two
varieties of eggs.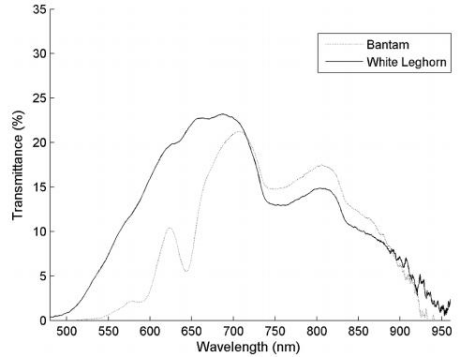 Fig. 2. Original transmission spectra of two representative samples for Bantam
eggs and White Leghorns eggs
Fig. 3 indicated corrected spectrum of Bantam eggs with DS had similar trends with that of White Leghorns eggs which
were as the master variety.
The corrected spectrum of White Leghorns eggs with DS was also similar to that of Bantam eggs as shown in Fig. 4.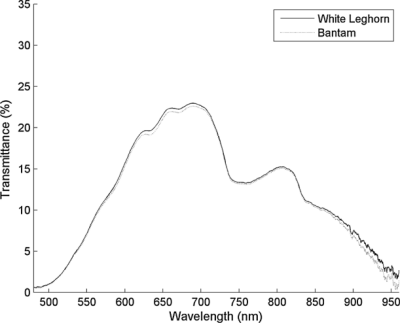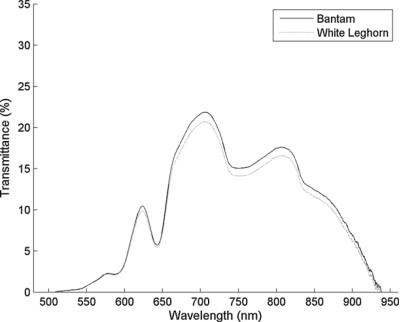 Fig. 3. Mean spectrum of White Leghorns eggs and corrected spectrum of
Bantam eggs in direct standardization. Number of standard samples was 4
Fig. 4. Mean spectrum of Bantam eggs and corrected spectrum of White
Leghorns eggs in direct standardization. Number of standard samples was 6
Conclusion
Global updating, direct standardization (DS) and slope/bias correction (SBC) were discussed to transfer calibration models from one variety of eggs to another based on PLSR. The relative high correlation coefficient and low RMSEP values indicated that SBC was suitable for prediction of albumen pH between White Leghorns eggs and Bantam eggs. And Bantam eggs as the master variety got better transfer results than White Leghorns eggs. From this study, these results could be applied to predict egg freshness of a new variety without additional model building. And the research of the standardization procedures allows that the huge databases on egg freshness built with one lab-measured variety can be successfully transferred to new varieties that could be predicted on-line.
Related
Products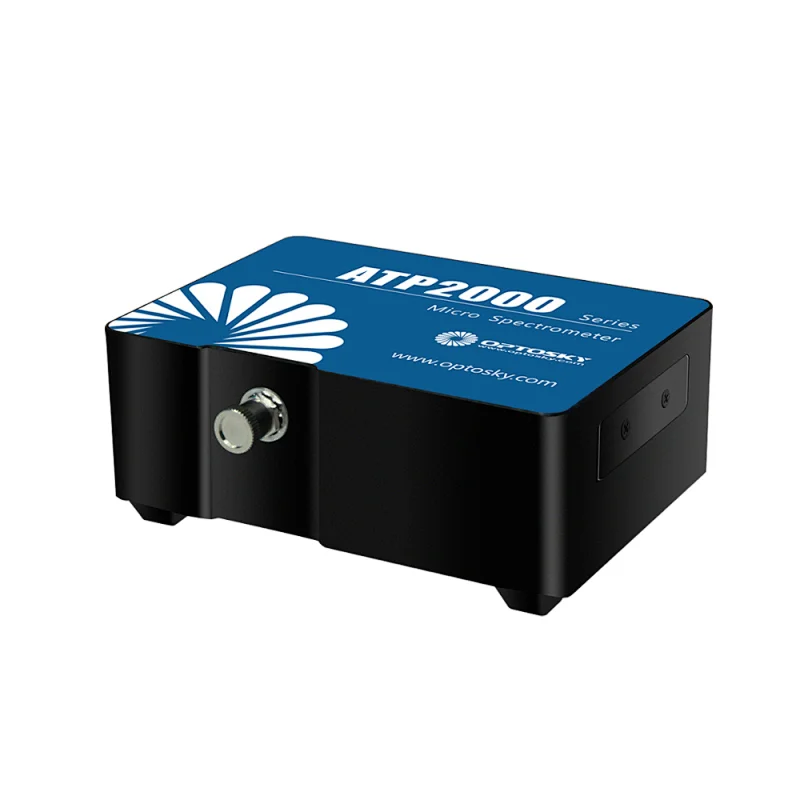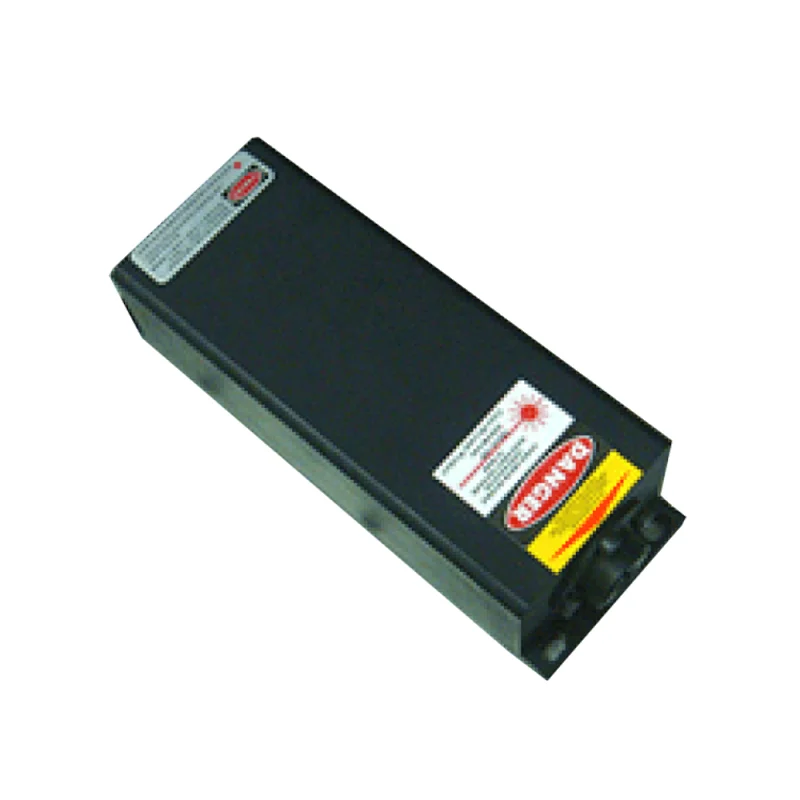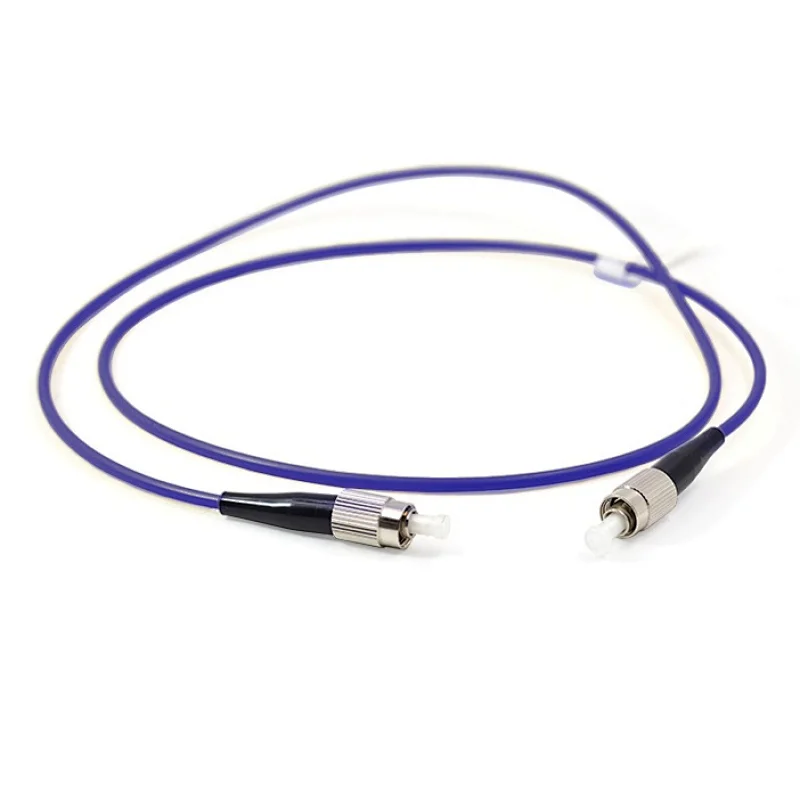 ATP2000P
Tungsten Halogen Light Source ATG1002
Visible-NIR Fibers
Related Articles
"Comparative study of albumen pH and whole egg pH for the evaluation of egg freshness"

"Nondestructive assessment of freshness in packaged sliced chicken breasts using SW-NIR spectroscopy"

"Visible transmission spectroscopy for the assessment of egg freshness"