Whole Blood Analysis Based on UV-VIS Spectroscopy
Whole Blood Analysis Based on UV-VIS Spectroscopy
author: Susan
2023-01-05
Introduction
The miniature fiber optic spectrometer is small in size and excellent in performance. It is an ideal choice for POC applications where space is limited or it needs to be integrated into other devices or systems. Additionally, its versatility makes it ideal for absorbance, fluorescence, and other technical testing and diagnostics.
To test the feasibility of the ATP1010 Micro Spectrometer for the absorbance of blood samples, we measured whole blood and methemoglobin. Methemoglobin is an oxidized, non-functional form of hemoglobin that does not deliver oxygen to tissues.
Measure concentration by absorbance
According to the Lambert-Beer law, when a beam of parallel monochromatic light passes through a uniform non-scattering light-absorbing substance vertically, its absorbance A is proportional to the concentration c of the light-absorbing substance and the thickness b of the absorbing layer, and proportional to the transmittance T Anticorrelation.
A=lg(1/T)=Kbc
The Lambert-Beer law is a linear equation that measures absorbance values ​​using standard solutions of known concentrations. A standard curve with a linear relationship can be established between absorbance and concentration. By measuring the absorbance value of the unknown sample, read the concentration value of the sample from the linear relationship curve.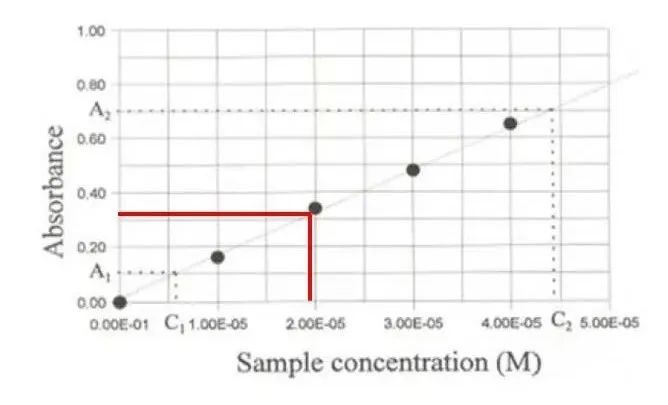 Example Absorbance-Concentration Standard Curve
NOTE: As the concentration increases, the concentration value data may also become non-linear due to the non-linearity of the detector. Therefore, polynomial correction of the data is required in each system.
Experiment Analysis
We selected fresh human blood and pig blood as whole blood samples, and used ATP1010 to conduct UV-visible absorbance test to monitor the spectra of human blood and pig blood whole blood samples. The spectral characteristics of the two are similar.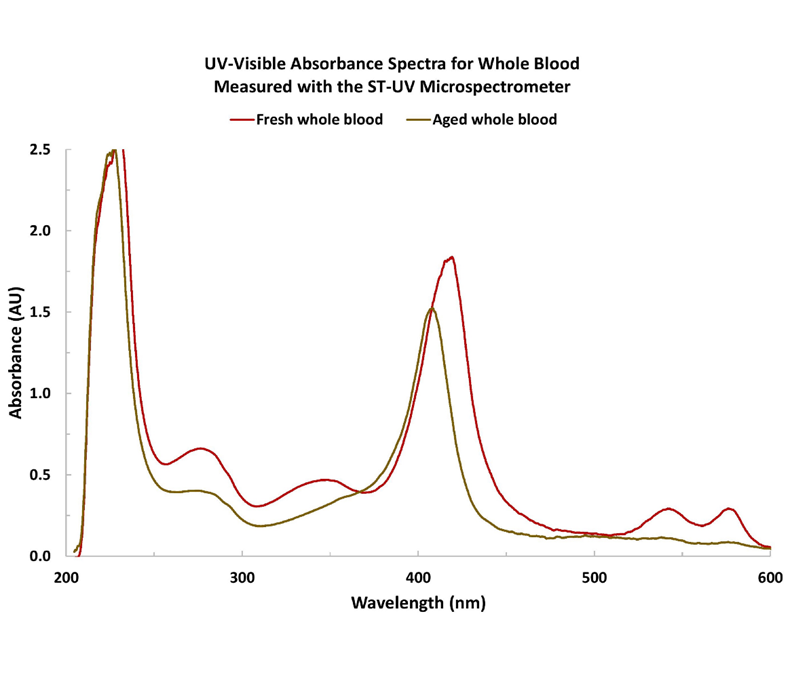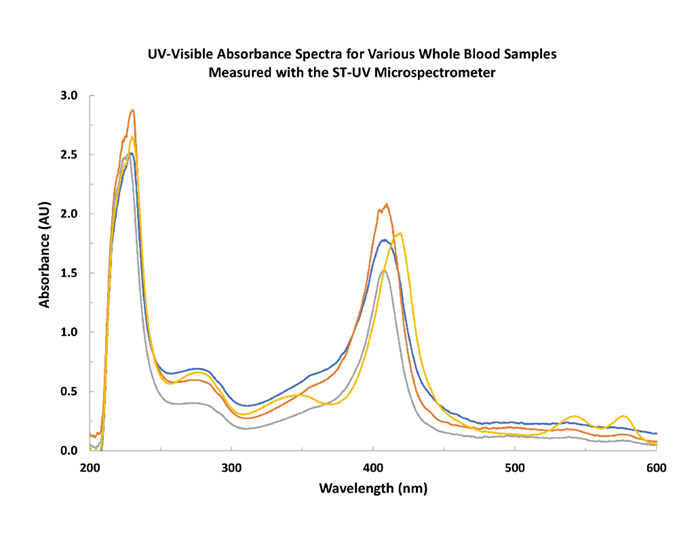 Fig 1.UV-Vis absorbance spectra of fresh human blood samples and pig blood samples   Fig 2.Spectral signatures of whole blood samples vary according to criteria such as type (human versus animal) and concentration level.
In addition, we collected and measured other human and animal whole blood samples at different concentration levels. The absorbance spectra of these samples revealed that there is a wealth of information available about blood constituents in a single UV-Vis spectrum, and that each spectrum varies from sample to sample (Figure 2).
The methemoglobin sample shows a strong absorption peak around 405nm (Figure 3, it is also reported that methemoglobin also has an absorption peak at 630nm).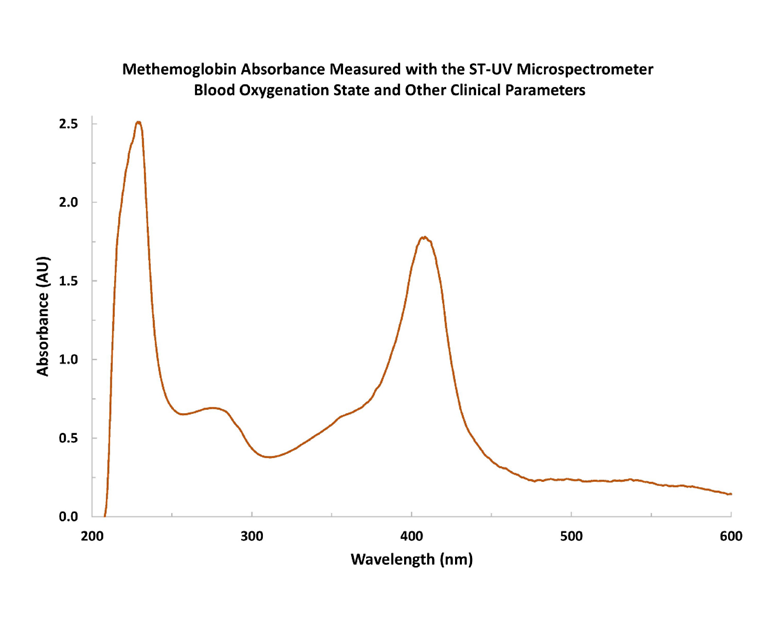 Figure 3. Methemoglobin is the oxidized form of hemoglobin.
Since the molecular bonding of the heme group in hemoglobin can be detected spectroscopically between 500-600nm, we may consider using ATP1010 (350-810nm) to obtain better spectral response in this range.
In conclusion
As the world moves toward personalized medicine and accessibility, the need for non-invasive and non-destructive measurement technologies will continue to increase, including spectrometers for the diagnosis, treatment and analysis of disease. From evaluating colorimetric assays to analyzing blood components, Optosky spectral sensing tools ensure accuracy and traceability through quantitative measurements.
The ATP1010 is a powerful miniature spectrometer with excellent spectral response, high-speed spectral acquisition and high signal-to-noise ratio performance for a variety of applications. It is compatible with Optosky light sources, fiber optics, sampling accessories, and ATP software, allowing users to optimize the configuration for their application.
Experimental configuration
The experimental configuration is as follows, we use ATP1010 (185-650 nm), measure based on ATP spectral analysis software, set the integration time to 3.8ms, scan average 100, moving average 3, subtract dark spectrum and enable nonlinear correction. Before the measurement, the spectrometer and light source were warmed up for 30 minutes to ensure stability.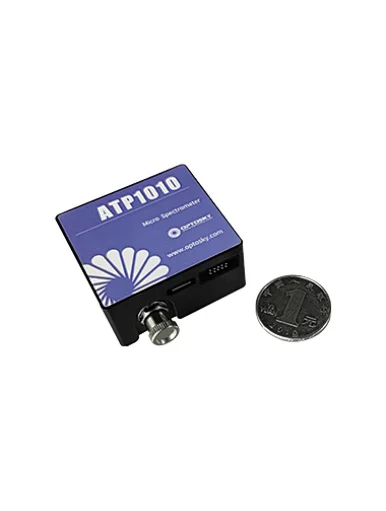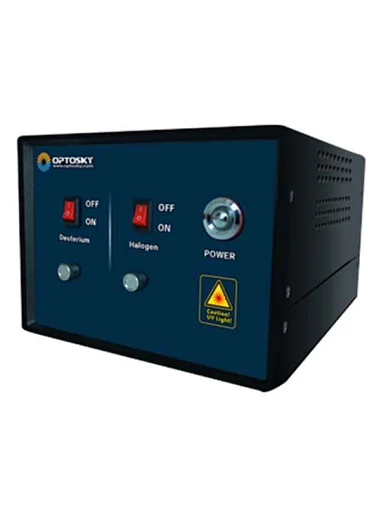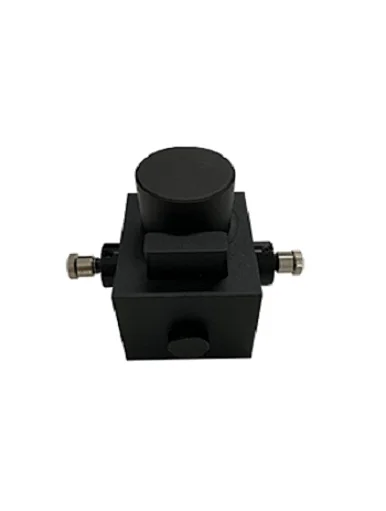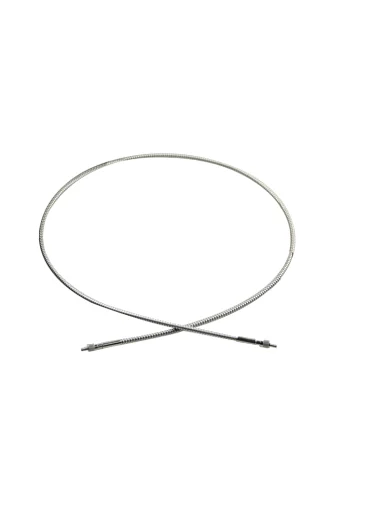 ATP1010 Miniature Spectrometer
ATG1020H Deuterium Halogen Light Source
CUV-UV Cuvette Holders with cuvettes and collimators
UV-VIS-S Stainless Steel UV-Visible Fibers